Strong Teams Lunch Together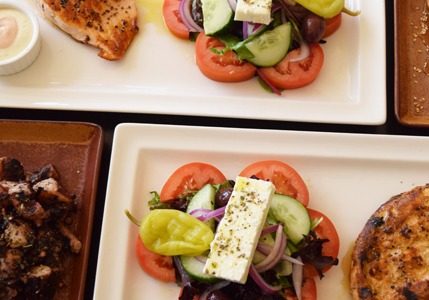 Lunch just isn't about physically fueling your team. Breaking the bread together is a powerful way to build company culture and stir innovation.
Companies are always looking at ways they can impact the culture of their workplace, with the hope that developing the right company culture will in turn lead to happier employees and better results. One way to do this is to have a 'working lunch' to improve employee relations, generate great ideas with increased collaboration and improve the overall company culture.
When establishing the working lunch within your company, it's important to set the tone. Present the idea as a light and fun get-together that is still effective and thoughtful; a perfect blend of a meeting and a lunch. The idea is not to simply sit in front of your computer and discuss ideas, but rather to be engaged with one another as you discuss different challenges or opportunities in front of the company or department. Embrace visiting a local restaurant such as the Odyssey Taverna, where you can experience great customer service and an authentic Greek cuisine. A working lunch is just as much about developing dialogue within the company and improving working relationships as it is about the specific brainstorming session. This can be effective for a number of reasons:
Stimulating New Ideas
The working lunch is effective because it is a time to bring ideas of all levels to share concepts and perspectives of a project. The time of day stimulates conversation and even a burst of energy. This is an opportunity to get individuals who perhaps don't directly work together on a day-to-day basis to discuss ideas.
Boosts Productivity
We've all felt that mid-afternoon tiredness after eating a big lunch at our desks, or even if we went elsewhere and have now returned to our desks. Instead of seeing a loss in productivity post-lunch hour, the working lunch can be a boost as it reminds people they are all working together for a common goal. Maintenance of that motivation level as well as empowering new ideas from colleagues can help make staff members more productive in the afternoons.
Strong teams that lunch together, stay together. The Odyssey Taverna is open 7 days a week for groups of all sizes. If you are after a function space, there are private rooms available catering anywhere from 20-800 people, so why not that that extra step and bring your team together for a lunch with us, today! Click here to book or call us now on 3844 1166.