Greek Restaurant Brisbane
Recognised as Brisbane's best Greek restaurant Nostimo is pioneering a new age of modern Greek cuisine.
Brisbane's Best Greek Restaurant
nostimo - adjective
Delicious • Tasty • Gorgeous • Superb • Wonderful • Terrific • Delightful
Our mission is to deliver authentically delicious Greek cuisine with a generous helping of exceptional Greek hospitality.
We present to you, our family, a delicious dining experience;
delighting taste, sight, smell and sound with a uniquely Greek flair.
nostimo represents the beginning of a new chapter, while paying tribute to our beginning. Everything you already love, deliciously renewed and refined.
For a taste of the Mediterranean and a dinner you won't forget, join us at South Brisbane's leading Greek restaurant.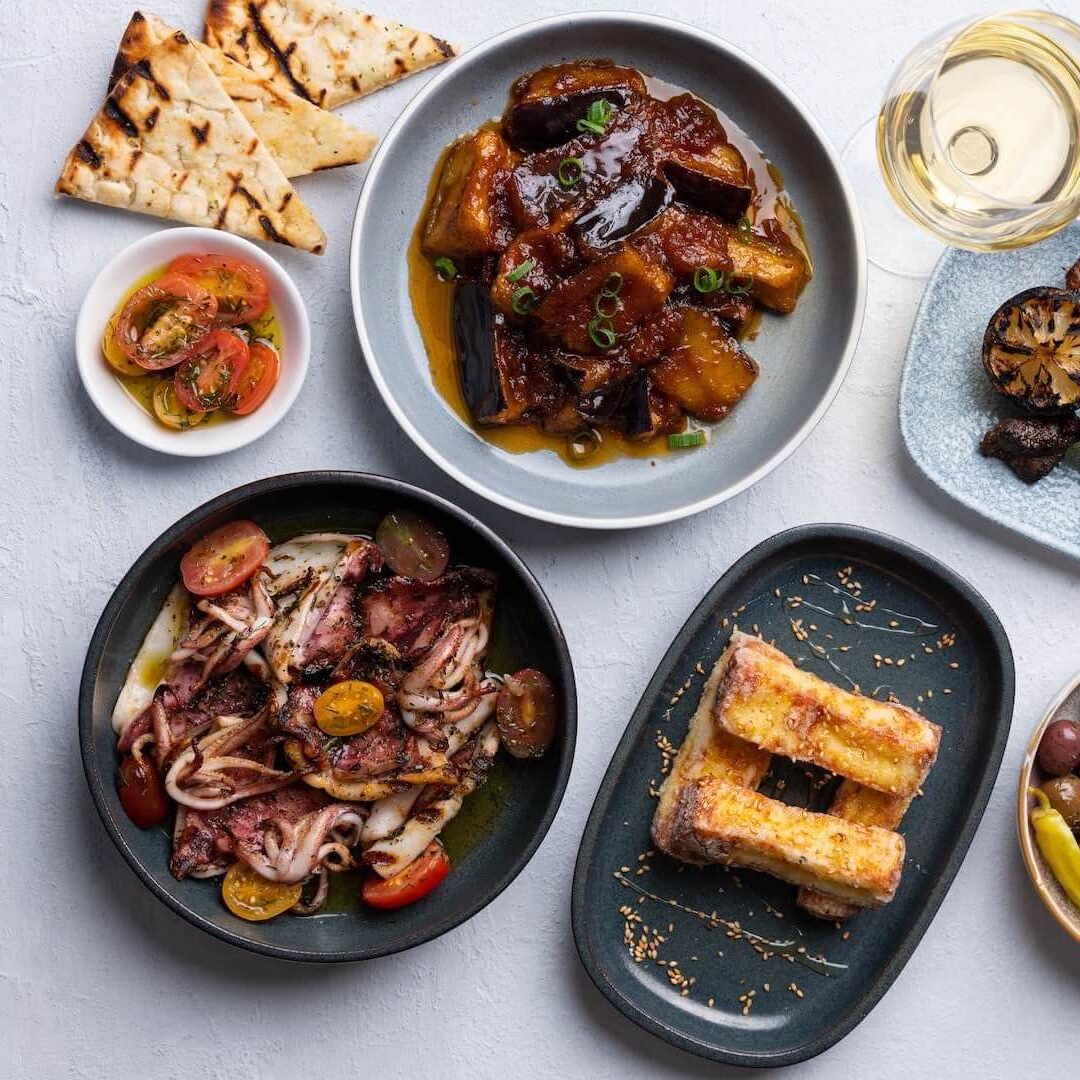 Great Food, Delicious Wine, Relaxing Atmosphere
It's true what they say - the Greeks sure know how to throw a party. Celebrate all your favourite calendar events at Nostimo Restaurant Bar: Mother's Day, Melbourne Cup and everything in between.
Embark on a private culinary journey with your loved ones. Why not hold  your wedding or engagement party at Nostimo.
Award winning, iconic, dining showcasing Brisbane city skyline views. All just a short walk from the magnificent Brisbane Southbank Parklands.
Best Dining QLD 2021 - Clubs QLD Awards for Excellence.
Nostimo Restaurant Bar's private dining room features thousands of cascading komboloi (Greek worry beads), a custom marble banquet table comfortably seating up to 12 guests and houses some of our finest Mediterranean wines.
Indulge in an exclusive dining experience, perfect for meetings, entertaining clients or special celebrations. Bookings are essential!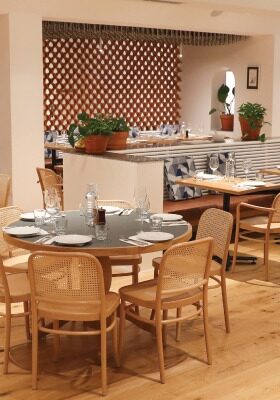 nostimo restaurant
CAPACITY
50-300
IDEAL FOR
Dinner and Lunch events, Corporate, Social, great for Christenings and birthday parties.
Recognised as one of Queensland's best Greek Restaurants "Nostimo is Nostimo" in other words it's delicious and is pioneering a new age of classic Greek cuisine presented with high restaurant quality. Our kitchen is headed by Adam Carpenter who has worked under many of the extraordinary Greek head chefs over the past 12 years and delivers to the table authentic Greek food with all the flavours you will love. Nostimo is famed for its exceptional hospitality and leads the way in the biggest range of Greek wines, beers and spirits. Inside our restaurant, thousands of cascading worry beads and modern Grecian touches alongside an expansive terrace viewing the Brisbane city skyline.  Awarded Best Restaurant 2018 Savour Australia Restaurant Catering Awards.
GREEK restaurant BRISBANE bookings
Nostimo is open for lunch Wednesday to Sunday and for dinner Wednesday to Saturday
For large group bookings of 12 or more, please call us on 07 3844 1166 or email info@thegreekclub.com.au  to make your reservation.
Please note bookings of 12 or more are preferred to dine from our Banquet Menu's to ensure the best possible service for your party. Please also include children in your total numbers.
If you have any questions, please contact our team on 07 3844 1166.
We look forward to welcoming you soon.
Nostimo Team