School Holidays Made Easy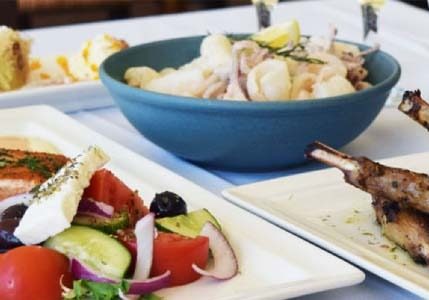 School holidays provide a break from work and a chance to refresh, but for a lot of parents it is a challenge to keep their children happy and occupied.

With school holidays around the corner, we've listed 4 school holiday ideas, to help make your life a little easier during this period.
Check out local activities that are available
Places like shopping centres, parks, museums, art galleries and libraries usually organise a number of activities for school holidays- many of them which are free of charge. Activities can include things like sports days, arts and crafts workshops, cooking classes and much more. Most of these can be found in your local newspaper or browse online guides to see what's on in your local area.
Head Outside
Chances are your child will spend a fair amount of time staring at a screen during their holidays, whether its watching TV, playing games on their game console or going to a movie. Organising a day outside can provide a much needed break from technology. There are always endless options for outside activity; whether it be a picnic in the park, head to the beach or local swimming pool, or even playing in the backyard at home. If your children are older, encourage them to switch there gaming consoles to activities with friends in the great outdoors.
Take a family holiday
If being outside is sending everyone a little crazy, it might be nice to escape for a little while. You could go on a camping trip, take a road trip to a new area, rent a holiday house by the beach or even hit some theme park at the Gold Coast. Always keep an eye out for sales and discounts on accommodation, flights and activities during this season. Taking a holiday is also a great opportunity for your kids to make new friends, experience new things, and if your travelling overseas- experiencing a new culture.
A visit to Australia Zoo
School holidays are the best time for a visit to Australian Zoo with the opportunity to see, meet and feed the amazing animals. Treat your children to a school holiday experience they will love with plenty of different shoes to see such as; The crocoseum show, meet a tortoise up close, taking a photo with the wandering wildlife and the otter show.
If these tips aren't exactly what your after then you can always come and visit us here at The Greek Club for an authentic Greek meals your taste buds wont be able to resist. Call us today to book a table on 3844 1166 or click here to book online.