Tips for selecting a premier Function Venue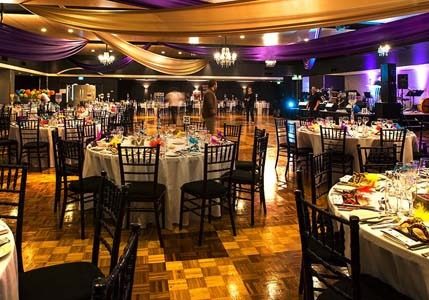 Seven Tips for selecting your Function Venue
Looking for an event venue is one of the most important decisions in event planning, and one must get it right for everything else to fall into place. Your budget, number of people attending and the type of event will greatly determine where you pick as the venue for your function.
Once you have an idea of the above important considerations sorted out, you can now proceed to search for a suitable site. Below are some of the most important factors that will guide you through the process:
The cost of the venue
Depending on your budget, you will decide as to whether to go for a high-end venue or one that is pocket-friendly. It is also important to look around for other similar venues so that you can get the best deal.
At The Greek Club we pride ourselves on offering a premium function facility with a range of high quality catering options while being competitively priced for our clients. Our corporate and function packages are all-inclusive so there are no additional surprises like you may find at other venues.
 Location
When picking a location, convenience is key. Especially if most of your guests are new to the area, you will have to consider a venue that is easily accessible to everyone.
Make sure that the location has good transport links so that all the guests can have an easy time finding their way to the site and avoid the inconveniences of late arrival, especially by key note speakers on which the timing of the event rely.
When picking your location, you should also consider who your guests are. For instance, if it is a family event then young children will be there, hence it is important to pick a venue that is child-friendly. Or does the venue have wheelchair access if required.
The Greek Club is located in the hub of West End, Brisbane, conveniently close public transport options. We offer a family friendly facility and offer ramp and lift access.
The total capacity of the venue
Details such as how many people can fit into the venue comfortably, available accommodation and also if they can cater for all your guests are important when picking a venue. Knowing this in advance is important so that you focus on the event wholly without capacity challenges.
These details will help you know how to plan for extra accommodation if need be so that your guests will feel catered for and comfortable.
The Greek Club can comfortably cater for up to 800 guests and are conveniently situated near a range of great quality accommodation venues. Ask our events team for our accommodation deals when booking your function.
Available Services and Amenities
You should also find out the type of services they can provide such as catering, chairs, and tables and if they have a setup crew so that you can plan well in advance.
Other critical amenities include whether the venue has built in audio visual capabilities, wi-fi and whether they can provide technical support especially if you are holding a conference.
Catering, set up and AV are included in The Greek Club's all-inclusive function packages, making your function a breeze to plan.
Consider the weather
When picking a venue, you should consider the likely weather during that period. For instance, if the function will take place during the rainy season, you should make sure that the venue has structures such as an indoor arena that can come in handy if it rains so that the entire event does not stop because of the rain.
Availability of Parking space
Most people ignore this, but it is very critical to make sure that your guests have adequate parking space. Providing secure parking space will make your guests relax and enjoy the function since they do not have to worry about their cars.
At The Greek Club, we have onsite parking available for your convenience.
Find out more about the venue
The function will be successful largely because of your choice of the venue; therefore, you should make a point of trying to find out more about their experiences in event hosting. This process will also help you come up with ideas on how to organize your layout for the event.
With over 40 years experience in hospitality and events, The Greek Club has the expertise to make your next event unforgettable and completely stress-free. Our packages are specially designed with our clients in mind and our dedicated Events Manager offer expert advice and assistance every step of the way. We would love to help bring your next event to life. Simply click here to contact our Events Manager, Vasili, or call us on 3844 1166.