Pros & Cons: Black and White Wedding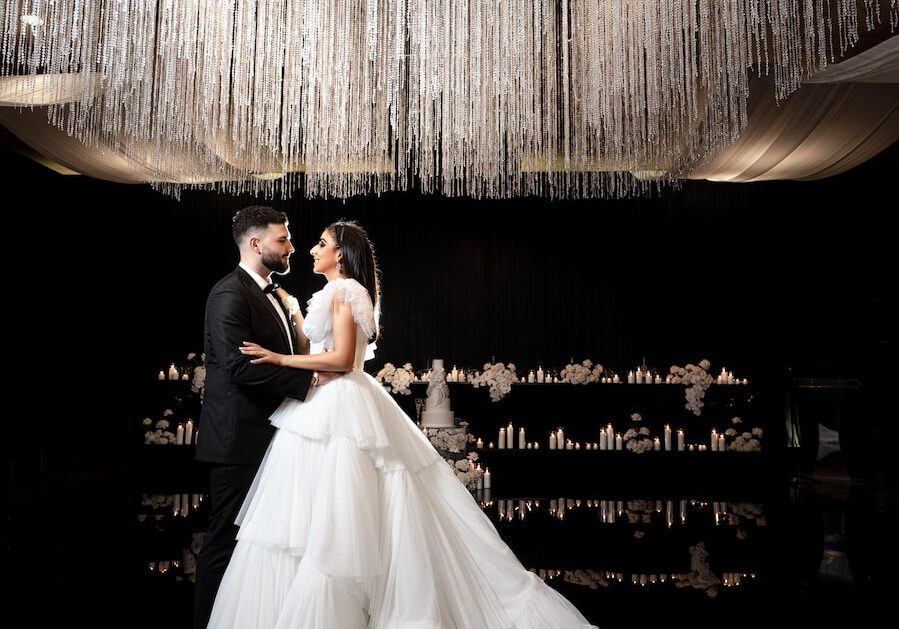 It's always a good idea to finalise your wedding colours, aesthetic and theme before you begin your wedding planning. Picking your wedding colours early on can help you in making decisions about your venue choice, décor, bridesmaids dresses and so on. If you want a stylish and classic wedding, then black and white wedding colours are the best colour combination to go with. One of the most elegant and classic themes is the 'black and white' wedding.
These two colours go hand in hand and continue to make an appearance in contemporary weddings. Although black and white are extremely common colours for a special occasion, this palette is not for everyone. If you are thinking of creating a black and white themed wedding, you need to weigh up the pros and cons to help you decide if this is the right choice for your dream wedding.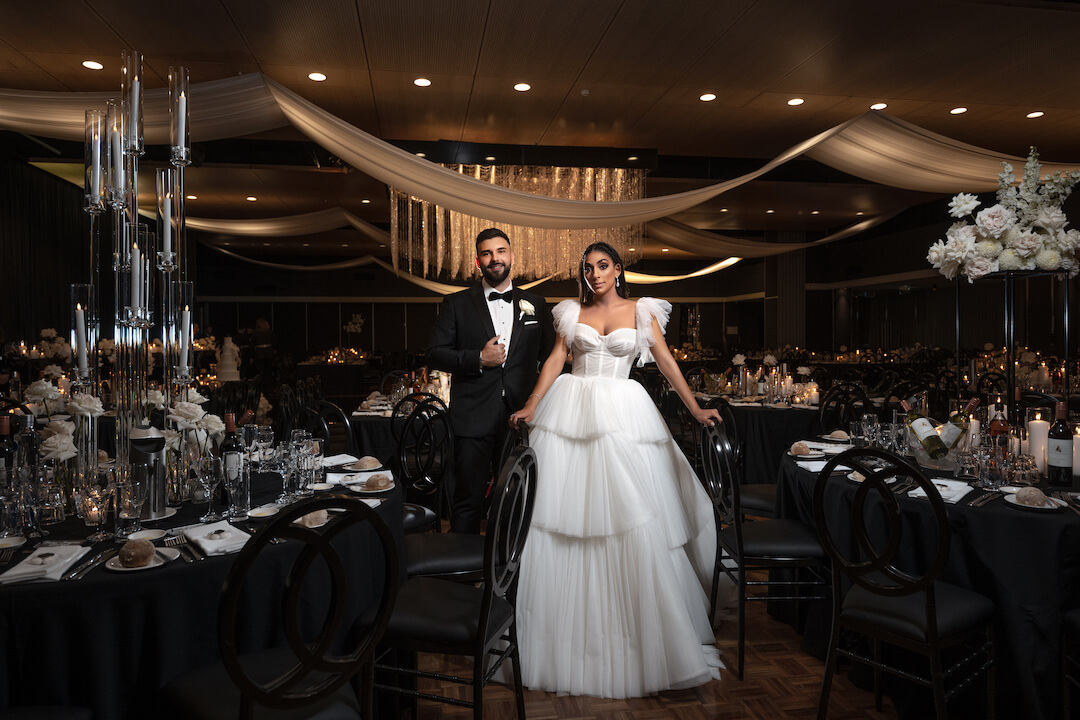 What are the pros of a Black and White Wedding?
It is both sophisticated and simple. Both colours can be easily dressed up or dressed down according to your overarching theme, whether that be romantic, minimalistic, modern or classic. They are easy colours to find and work with, regardless if your nuptials are modest or extravagant. Unlike some other trendy patterns or hues, black and white make a great choice if you are looking for something clean, sleek and elegant all at the same time.
It pairs well with other themes. Whether you're planning a modern, minimalistic, romantic, classic or whimsical wedding, black-and-white is always the go-to colour scheme.
It is uncomplicated. If you are not too sure what colour theme to go for, black-and-white is the easiest and most straight-forward solution.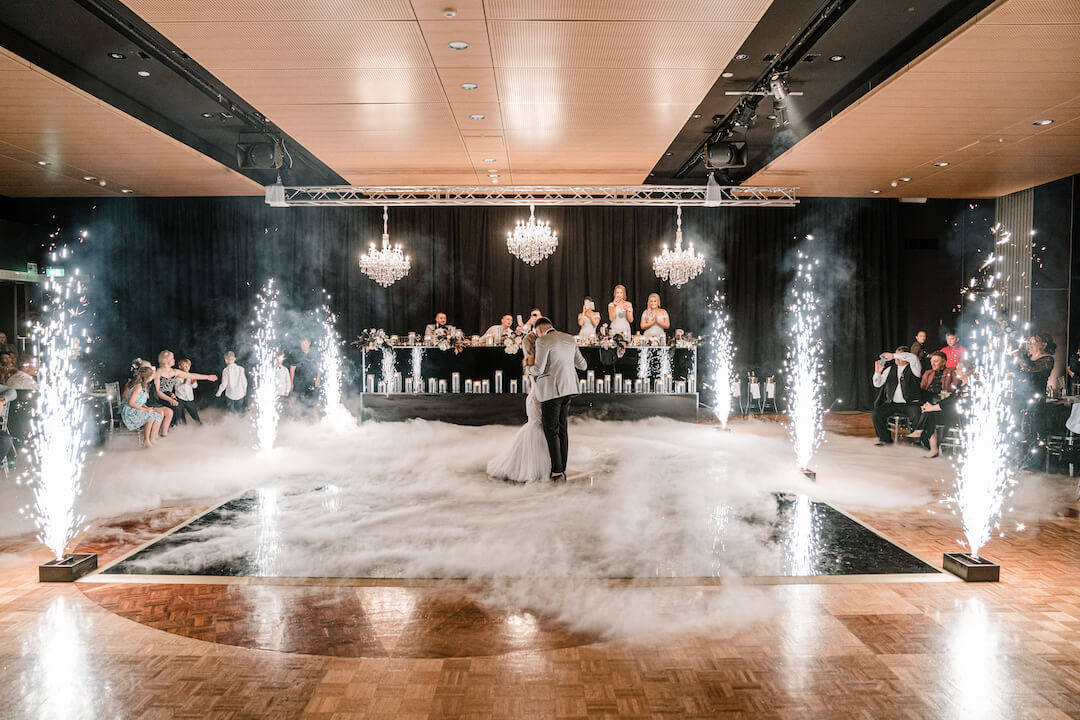 What are the cons of a Black and White Wedding?
It is a very straightforward combination. If you want your wedding to pop with colour or to stand out from other weddings, black and white is the opposite of what you want as they have been done time and time again.
It could be too simple for you. If you want a stand-out wedding with a never-before-seen wedding theme, then black and white may not work for you.
You might not like that much black or white in your wedding. You might find that there is too much of one of these colours and it looks too monochromatic for your liking. Sometimes adding too much black can make your wedding seem moody, which may not be the look you are trying to achieve.
Overall remember to use your imagination, no matter what colour palette you decide to go with! The colour palette of your wedding can really set the aesthetic, feel and atmosphere of your wedding. When choosing to pursue a certain wedding theme, stay true to your taste and overall vision of your magical day. For more black-and-white wedding inspiration, look no further than here. Check out our Free Wedding Planner for tips and tricks on how to plan the perfect wedding.
Recognised as one of Brisbane's premier wedding venues, The Greek Club is the perfect location to celebrate one of the most significant days of your life. With exceptional staff and over 40 years' experience, we've mastered the art of wedding catering. We tailor All-Inclusive Wedding Packages to perfectly capture the wedding of your dreams.
Select from all-inclusive wedding packages featuring exquisite modern Australian cuisine, deluxe wedding beverage packages with signature arrival cocktails for your guests, as well as wedding styling from industry-leading suppliers. We've thought of every detail to ensure your dream wedding day is perfect for you. You'll love saying 'I Do' to The Greek Club Brisbane. See you soon!