Joe Avati 25 LIVE Tour – Have Some Respect Tour Australia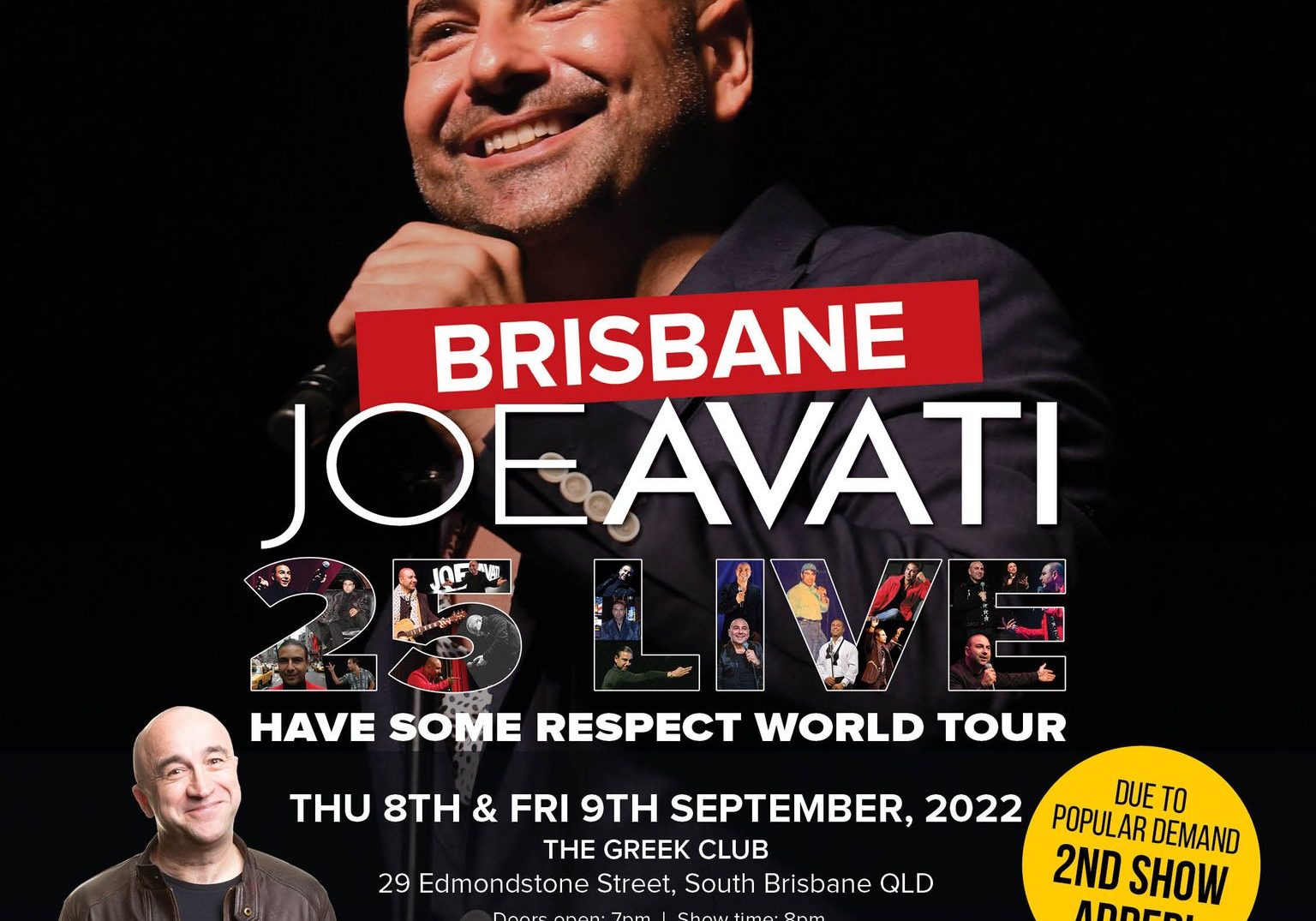 The comedian touted as Australia's answer to Seinfeld is back with a brand new show for 2022 – and with most of us needing a good laugh after the events of the last two years, Joe Avati 25 LIVE Tour will be just the ticket.
After surviving the world's longest lockdown in Melbourne, Joe is bursting with new material, has gone slightly stir crazy, and will take his all new Live 25 show on a national tour to celebrate his quarter century of comedy. The new show is the pinnacle of his 25-year comedy career, aptly titled Show Some Respect: Joe Avati 25 LIVE Tour.
Event Details:
What: Joe Avati 25 LIVE Tour
Where: The Greek Club
Price: $59.90pp
Doors: 7pm
Start: 8pm
Pre-show Dining at Nostimo Restaurant
5.00pm out before 7.00pm
Joe Avati 25 LIVE Tour- Have Some Respect Tour Australia
Thursday – 8th September: Tickets Available Here
Friday – 9th September: Sold Out