Meet Our Functions Supervisor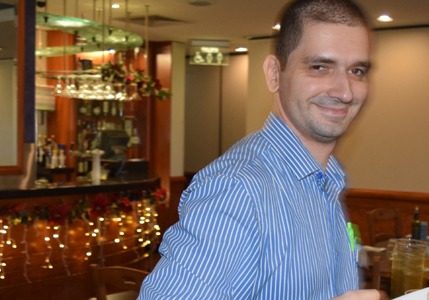 Name: Ferenc Gartai
Position: Functions Supervisor
Years of Experience in industry: 15 years
Why do you do what you do?
I believe it is a very important role. I help to deliver a high level of service for our clients who are here for events that mean a lot to them, whether that be weddings or corporate events.
What do you think sets The Greek Club apart from other venues?
The "Greek hospitality" that everyone strives for. We go above and beyond for our clients. As well as the fantastic location, with our views of the parkland and Brisbane city skyline.
What attributes do you bring to ensure we deliver the best client experience possible?
I strongly believe in treating others as you would like to be treated and I bring this mindset to the role.
What have the highlights of your time at the club been?
Every day here at The Greek Club brings a new experience. We look after such diverse events and clients and the highlight is never living the same day twice. It is always excited and fun.