Function Rooms & Event Venue Hire in Brisbane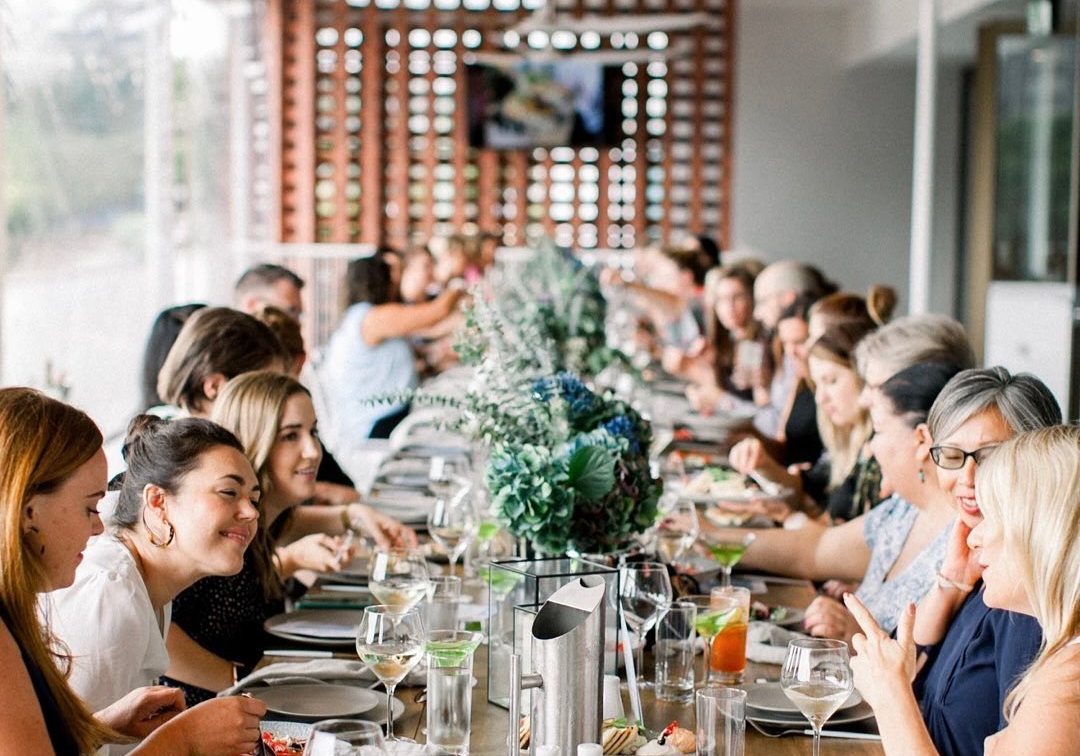 Choosing the best event venue space can be absolutely crucial to the success of your event. Keep reading to learn why.
Selecting the perfect event venue could be quite a challenge: when you are organising an event, there are many variables to take into account, and if you are not experienced in the process, you might realise that there is something you are missing and it is too late. More often than not, event organisers or host end up realising that they chose a space that wasn't right for their particular function in the first place. Perhaps, they got really excited by how great the space looked, that they forgot to check on the features and amenities. Or worse, maybe they focused too much on technicalities, that they forgot to make the space appealing or convenient for their audience and attendees.
Keep reading to learn more about how to select the perfect function space for your event!
Event Venue Amenities 
When selecting the best space for your function, it's really important to make sure that you know exactly what amenities you will need for your event. For instance, if you are planning on hosting speakers or need to play music, it's essential to make sure that the event space provides facilities such as speakers, perhaps a small stage, or any other equipment you might need. The last thing you want is to visit a venue on the day of your function, only to find out that there is an essential thing that's missing!
The best function space for your situation should be able to facilitate any of your needs, and ultimately, help you run the event in the smoothest possible way. Are you planning on offering food, for example? Make sure that the event space has the proper facilities for you (or your staff) to prep and serve the food adequately.
Event Venue Cost 
Organising a function often comes with a specific budget roof, meaning that you will have some restrictions in regards to how much money you can actually spend. When selecting the right space for your function, it is critical to keep your budget in mind, and even better, draw a plan to know how much you will be spending, and for what, as accurately as possible. You could make a list and divide your expenses into categories. For instance, you could list food and refreshments, as well as entertainment and venue expenses. It's important to cleverly manage your budget in order to make the most out of any situation, and in order to manage your budget cleverly, it is important to prioritise things.
Are you looking for the best possible space with no compromises? If that's the case, you should probably prioritise the choice of a venue. Are you committed to hosting a speaker, or perhaps a specific type of entertainment, such as a DJ set or a band? If that's the case, work around your needs and prioritise that aspect first, so you can tailor the choice of your venue based on your needs and vision.
In other words, some people prefer to first book their event venue, and then figure out what they can do with it. This approach can really help you secure a wonderful space, but the downside is that you might need to make compromises later down the line.
The second most common approach is to have all the key elements of your function ironed out and ready to go: you'd know exactly how many people will be attending, you will know what's going to happen if there will be any food or entertainment, and so on. While being organised in every detail can be absolutely invaluable when preparing for your function, this might make it a bit harder to find a space that will suit your needs perfectly, so you might need to be flexible enough to compromise a little bit and find a solution somewhere in the middle.
At the end of the day, there is no right or wrong: only the approach that makes you feel more comfortable and confident when selecting the best space for your function.
Accessibility and Convenience 
One of the most important things about selecting a proper function space is that it has to be easy to access. In other words, even the most stunning and well-equipped event venue will be worthless, if your attendees can't get there easily! Sometimes, you can actually get a fantastic deal on an amazing space if you would like to compromise on the location a little bit. On the other hand, it is important to make sure that the space is located in an area where your attendees can easily travel to. Before you settle on any particular event space, it is quite important to make sure about a few details, and ask yourself a few questions. Is the event space located near any train stations, bus stops, or other forms of public transportation? Is there parking available for people who are attending and traveling with their own transportation means?
To understand the space you will need, it is important to understand the needs of the attendees first. For instance, say you are based in a city, such as Brisbane, for instance. A lot of people use cars. If this is your audience, you should consider an event space that's has ample parking. This is only an example of a given scenario, but of course, there are many different possibilities, and it's completely up to your specific situation.
These are only a few of the things you will need to consider when booking a space for your function, but this article will hopefully make you aware of some pivotal pointers and stir you towards the right direction to make the most out of your function! Click here for prop and styling hire in Brisbane