How to find the perfect reception venue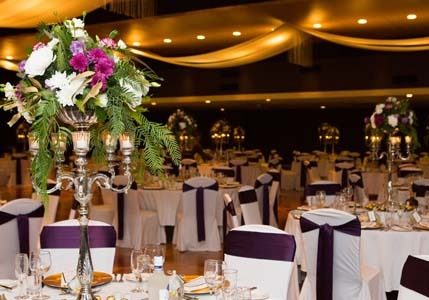 Getting Started
So, you have finally set the date and are ready to start planning what is bound to be the most wonderful event of your life. Suddenly, you start feeling overwhelmed. There is so much to plan, so many decisions to make, so little time… The first question that will probably come to your head at this point is "Where do I start?" Should you look at dresses? Select your bridesmaids? Decide on the menu? Make a list of reception venues?
Realistically speaking, those fairytale weddings you see in magazines rely on a budget, the first thing you need to figure out is how much you want to spend on the big event. By now, you and your fiancée have a relatively good idea of a ballpark figure, so you just have to narrow it down to a few specifics, most of which have to do with how many people you want to invite, and the type of wedding you want to have.
Finding the Perfect Reception Venue in Brisbane
Knowing how many guests you will have at your reception and the type of wedding you want, the next step is to find the perfect place to hold the event. Choosing a select few among the many available venues is easy in this day and age in which the internet offers a world of information at our fingertips. You can get started on cutting down the work by looking online to see pictures of all the available venues. This will help you find those that fit into your budget and theme, as well as give you a myriad of ideas on decorating and seating, but at the end of the day, the final decision might take a little legwork.
One of the best things you can do when deciding on a wedding reception venue in Brisbane is to actually go to each venue you have chosen amongst the ones you checked out online, and get a very good look at them before you decide on the perfect one. Doing this can save you a lot of headaches, because even though pictures can give you a good idea on the appearance and overall look of the venue itself, the only way to gain a real perspective of what you can expect is to stand at the centre of the place and look around.
Booking Early
Holding the perfect wedding for you doesn't only rely on sticking to your budget and finding a venue that works, it also has a lot to do with timing. This is especially true when deciding on the perfect wedding reception venue in Brisbane. Booking early will ensure you get exactly what you want, without having to accept less than perfect substitutions if you let time go by.
Regardless of the venue you have chosen, booking early will probably be one of the best things you can do during your planning phases of you wedding. Once you have chosen and booked the perfect reception venue, you can move onto the fun stuff, including the selection of colour schemes, your dress, the decorations, table settings, and all those things that make such a special moment of your life an experience you will keep close to your heart for many, many years to come.
The Greek Club offers the ideal wedding reception space for your perfect day, with beautiful rooms to cater for 60 up to 600 of your dearest family and friends. With our all-inclusive packages and a dedicated Wedding Events Specialist to help you every step of the way, planning your dream wedding at The Greek Club is a breeze. We invite you to make an appointment to view our stunning wedding reception spaces. Just click here to contact Katherine, or call us on 3844 1166 and turn your dream into a reality.