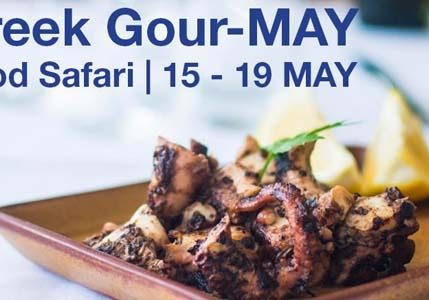 It's back! Welcome to our Greek Gour-MAY Food Safari: a tour of beautiful Greece through delicious, authentic food.
In anticipation of the Paniyiri Greek Festival, taking place Saturday 20th and Sunday 21st May, The Greek Club will be showcasing a new dish each day for the week leading up to the festival. From Monday 15th to Friday 19th May, we will be featuring an authentic gourmet dish that is distinctive to a certain region of Greece. Enjoy the distinctive flavours of KEFALONIA, CORFU, SANTORINI, EPIRUS and CRETE captured in 5 gourmet dishes prepared by our expect Chefs.
After you fall in love with each dish, you'll want to recreate it. That's why we will also be providing the recipes for each dish, so you can tour through Greece at home too.
Join us on this culinary adventure in celebration of Greek culture and great food. Book your table online HERE or give our friendly team a call on 3844 1166. Greece awaits!