Corporate Event Planning Checklist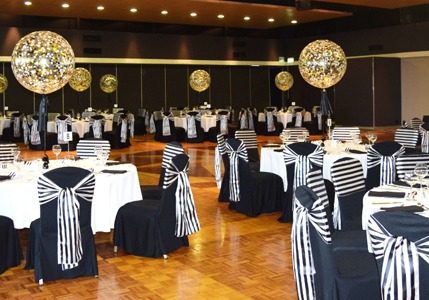 Needing to plan a corporate event, and don't know where to start? Follow this guide to planning your event to know the in's and out's on making your event a success!
Start with the basics
The best ideas begin with a solid foundation, so it is important to setup the framework of your event before looking ahead too far. Little details like dates, times, and itineraries should be completed before moving on to any intricate details.
Map out a marketing strategy
Even if you are hosting a free event you still need to present it in a way that entices registrations. People want to know how they will benefit from attending the event, and the way you word your invitations and marketing materials can have a big impact on whether or not they will attend. While your event likely sounds exciting to you, the most challenging part is exciting others as well.
Include Q&A sessions and feedback forms
The best way to get a jump on planning your next event is to listen to feedback from your current one. Leave plenty of time for questions at the end segment. You can also stage questions from your staff in order to get the conversation started, feedback forms are easy to include in your information packets.
Add post-event networking
A good networking function can add tremendous value to all of the other participants. If you were effective spurring dialogue between attendees then everyone should know a little something about each other by the end of the day.
The Greek Club is Brisbane's premier venue for corporate events, conferences and functions. Whether the event is big or small The Greek Club holds capacity anywhere from 20-800 people. Give us a call on 3844 1166 for more details or click here for more information.