Tips to Avoid Wedding Day Stress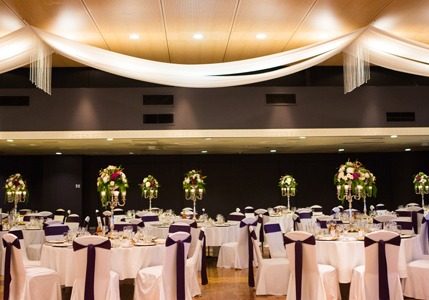 Coming into wedding season, we thought we would share with you a few tips to make your special day less stressful so you can just take a breath and enjoy the day.
1- Delegate
I know it can be hard to let others help you when you have big ideas about how everything should play out, but don't take on more than you can handle. Everyone wants the day to be a success for you, giving a few tasks away can help reduce your stress and allow someone else to feel special you trust them to help
2- Pamper yourself
A massage, a facial, or even a manicure and pedicure in a spa setting can do wonders for your stress levels.
3- Break in your shoes to avoid blisters
This might not be on your stress radar before the big day, but will you definitely feel it as soon as you start walking down the aisle. Wear your wedding shoes in a little (around the house, to keep them clean) and you won't have to worry about grinning painfully in photos of having to take your shoes off halfway through the reception.
4- Show Gratitude
Remember to be grateful for all that you have and for everything others are doing for you. You will get gifts, good wishes and offers to help. Thank those who offer assistance whether you take them up on that offer or not. Because weddings are happy occasions, people feel good and want to help if they can. It's nice to be a part of a positive joyous event.
5- Get a good night sleep
It can be an exciting (or stressful) night before, but you need to switch off planning mode and get a full eight to ten hours of sleep. You'll feel more rested and calm in the morning than you would staying up until midnight going over seating charts, last minute changes and scrolling through Instagram photos of people using the hash tags #weddingday #beautifulbride and #ido.
Remember your wedding is a day you will always remember, everything you are stressed about will fall in to place and will all work out, just keep calm and have fun with it.