Celebrating your Wedding Anniversary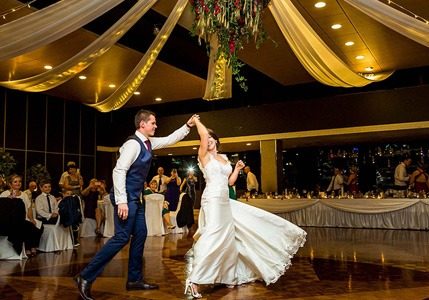 Anniversaries come and go each year, and sometimes it is hard to make your current anniversary more special than the last. You may even look back and find it hard to remember what you did to celebrate. Your anniversary plans don't need to be lavish for the occasion to be memorable. We have put together a few ideas to get you thinking about your next anniversary.
Go on a trip
There is nothing better than taking a romantic trip away with your partner to celebrate your anniversary. This trip can take you away from reality and celebrate together without any distractions. Creating new memories while reminiscing on old ones together is the perfect recipe for success.
Have a candle-lit dinner
Another classic that never seems to lose its charm is a candle-lit dinner. Whether it be at a restaurant or preparing a beautifully cooked meal at home, either location will show the love you have for each other. Of course there is the option of our soon-to-launch on-site restaurant, Nostimo Restaurant Bar, for the perfect dining location. Nothing screams romance like being taken away to the Greek Islands for the night with a traditional Greek meal and atmosphere.
Go Dancing
Dynamic couples may be looking for something different, new and exciting. Spice things up, dress up and go out for a night dancing. This is a perfect way to reignite the sweet feelings you felt when you first met- or it could just be a night for fun.
Surprise them
A good surprise always brings excitement and happiness to your relationship. No matter the surprise, your thoughtfulness in planning is what means the most. This can range with the simplest things from finishing work a few hours early to surprise them as home to backing their bags for a weekend away to a surprise destination. These can be the most memorable experiences.