How to involve your fiancé in the wedding planning process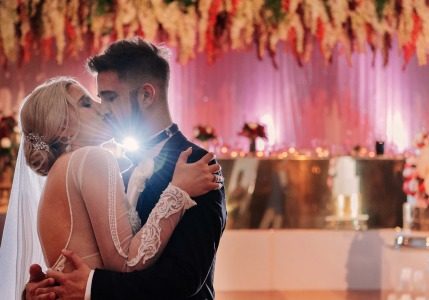 Now, lets be honest. You have been planning your wedding day for as long as you can remember. You have dreamed of the perfect venue with beautiful centrepieces, amazing food and that wedding dress you have had print screened in your camera roll for years. Although these are all important details, you have also dreamed about the special someone that you get to spend the rest of your life with. Here are a few tips on involving your fiancé in the wedding planning process and taking a little off your shoulders.
Firstly, try to understand that they should be involved. I know its hard to think about coordinating all the details that go into planning with someone who sees 'blue' while you see navy, Tiffany and cobalt, but it is possible. Start by talking with them about listening to ideas they may have. They may not have a Pinterest board but they did propose to you, so they must have some thoughts about how the day will be.
Get them involved with things they care about and are good at
Most partners may not have too many ideas on the colour scheme and styling, but they may be very particular about that kind of menu will be served at the wedding. Ask them what sort of things they would like to take care of and if they don't show any excitement towards anything in particular, assign different tasks to them such as finding a band/ DJ, booking the honeymoon, or looking at ideas for wedding invitations.

Ask for their help
Just because they can be they can be involved with the things they like doesn't mean you have to be stuck with the tedious wedding planning tasks. Be a delegator- ask for their help or even recruit your bridal party or family members to help you out.
Be open-minded and value their input
Working together and compromising starts long before the wedding day. Instead of shutting an idea down that you may not like ask yourself if this would make them truly happy and even make the day more fun. That's what this is all about, isn't it?

Remember its not all about the wedding
Before bombarding your fiancé with a whirl pool of questions and soon as they get in the door, have dinner and talk about your day. Set aside some time for wedding planning but do not let it take over. Life still goes on when you're planning your wedding. With the right balance, wedding planning won't be as daunting and you and your fiancé will feel more motivated through the whole process.