Benefits of Family Dining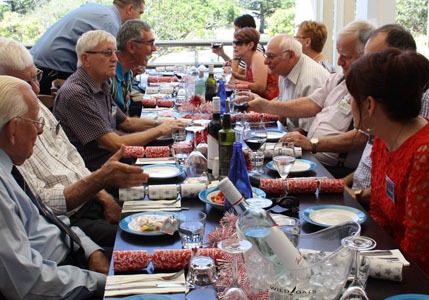 1) Eating out Encourages Flexibility
A lot of kids do not like trying new things, especially when it comes to food and it is important for kids to have different experiences. If your child won't order something different themselves, see if they will have just one bite of your dish. Low-stake opportunities like this will help them learn that is important to keep an open mind.
2) Eating out creates distraction-free family time
Life is busy these days, and with everyone on different schedules it can be hard to carve out a time together. Eating out in a restaurant can slow things down for everyone, especially with kids being distracted with TV's or pets to pull them away from the table. Eating out can also start things like family traditions, whether it be a weekly trip to get pizza, or a birthday dinner at a restaurant.
3) Eating out builds social skills and manners
To help kids who have self-control or social skills issues, going out to a restaurant can be great practise. It provides various different opportunities to work on weaknesses. This can be anywhere from interacting with wait staff, to waiting patiently for the food to come out. It is also a perfect way to point out social cues that other people are sending.
4) Eating Out Can Improve Communication Skills
The meals you eat at restaurants usually last longer than the ones you have at home. This means conversations last longer as well. This gives your child a chance to work on their conversation skills and learn new things.
The Odyssey Taverna + Café + Bar at The Greek Club is the perfect opportunity to bring your family together and start bringing in traditions and making memories with your family. With authentic Greek meals that will take your taste buds straight to Greece and impeccable service from all staff, you won't be disappointed. Click here to book a table or give us a call on 3844 1166.