Alexis & Darian's Wedding: Crystal Perfection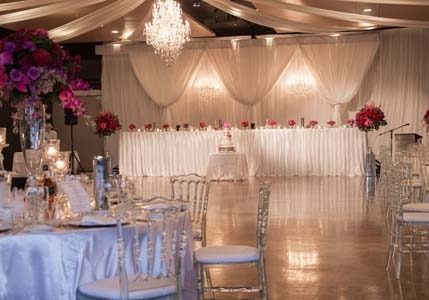 Alexis and Darian's wedding was a night to remember and we felt so privileged to be a part of it. Wanting to share some the magic with you, we asked the pair to share some of their favourite details.
Q: How did the Groom propose?
A: Darian organised a dinner at Eagle St Pier which was then followed by a walk along the river at South Bank, something we normally do. Darian then proposed along the river where he had hidden photographers waiting to catch the moment! This is also where we had our first date almost 10 years ago.
 Q: How did you find out about The Greek Club?
A: We have always enjoyed our time spent at The Greek Club and Alexis grew up attending functions at The Greek Club. Therefore we couldn't think of a more perfect location for our wedding simply because no one can provide the type of service they do!
Q: What was it that set The Greek Club apart from all the other venues?
A: The Greek Club stood out from other venues for our wedding because of the service they provided for all aspects of the wedding process including the great value of the offered packages, its central location, high quality of food, overall service and the immense assistance from Katherine by helping us put it all together.
Q: What was your favourite item on the menu?
A: Our favourite item on the menu was the handmade ravioli filled with buffalo & ricotta cheese and the "Lucie" dessert.
Q: Describe the styling you chose for the space. Did you have a particular theme?
A: The styling for our wedding was based on a classical and romantic theme. We wanted lots of candles, whites, silvers and crystal as well as large chandeliers and candelabras to create a classical and sophisticated look. We then used pink, red and purple flowers with rich greenery to complement and to introduce a pop of colour while creating a romantic vibe in the space.
Q: What is your favourite memory from your special day?
A: Our favourite memory from our special day, apart from when we first saw each other at the ceremony, was our first dance as husband and wife. Despite being watched by so many people, nothing else mattered but each other and the joy and happiness we felt at that moment on our special day.
Q: What was the most beneficial part of having our dedicated Wedding Coordinator, Katherine, assist you?
A: Having Katherine as our wedding coordinator was amazing and I would highly recommend her to anyone. Katherine helped us with styling suggestions, contacts, logistical suggestions, catering and anything else you could imagine. Katherine especially helped us with the little things behind the scenes which helped immensely.
Date of wedding: 26th November 2016
Function Space: Grand Ballroom
Number of Guests: 190
 
Photography: Porfyri Photography
Stylists: Celebrating In Style