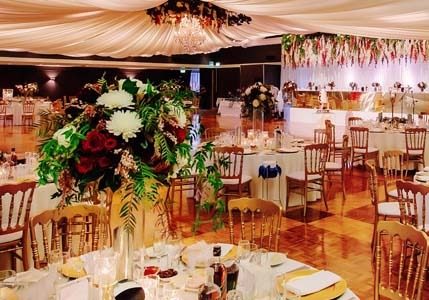 Whether it be a private event such as an engagement, 21st or christening or a wedding reception, styling trends tend to dramatically change every few years. The 2014 pastel colour palette and simple centre pieces does not compete with the hanging floral arrangement and crystal chandeliers our 2018 events are planning for. We've picked out the predicted top 4 styling trends for the year and they sure look amazing.
Suspended Florals
Hanging floral arrangements and greenery is a trend that had already started to come through late 2017. Not only does this style create a dynamic space by experimenting with the shifting heights and viewpoints, but also provides opportunity to introduce additional elements like candles, or big sharing platters to your tables.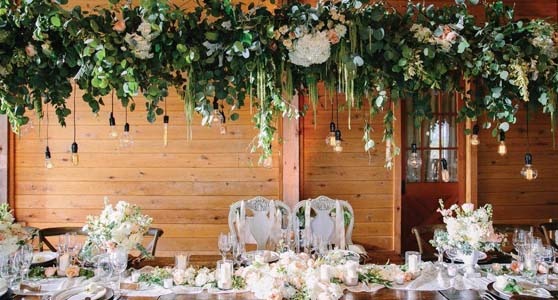 Cascading Balloon Installations
One of the biggest trends for private events for 2018 is saturating your event with big balloon displays. Whether it be for a kids birthday, an engagement or christening- why let kids have all the fun? These balloon arrangements can be customised for any space to any shape and create a fun and exciting atmosphere for your event.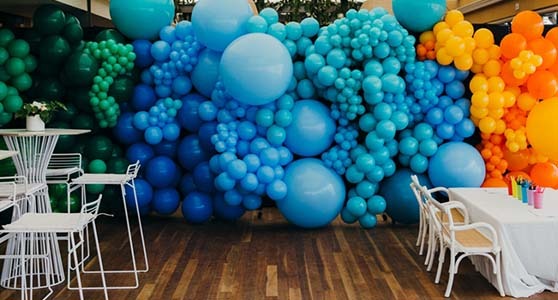 Colour Palettes: Rich Hues and Black Accents
Light and airy colours, including blush, mint, and peach, have been popular for a while. When it comes to 2018 wedding ideas and trends, we're going to see colour palettes start to deepen. Richer, more dramatic hues like burgundy will appear in floral arrangements, and edgy black accents will make an appearance as well. In terms of metallic, gold and copper have been in-demand for a while now, and while that likely won't change, we'll start to see more silver and chrome.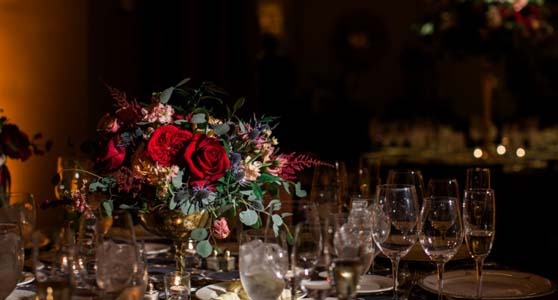 Fabric: Velvet
Say goodbye to sequins! These days, couples want their weddings to not only feel personal, but also very comfortable, even cozy, for their guests. This 2018 wedding trend isn't just about providing a visual experience, but also a tactile one. In addition to being oh-so soft to the touch, velvet evokes warmth and luxury—perfect for a winter wedding (and beyond).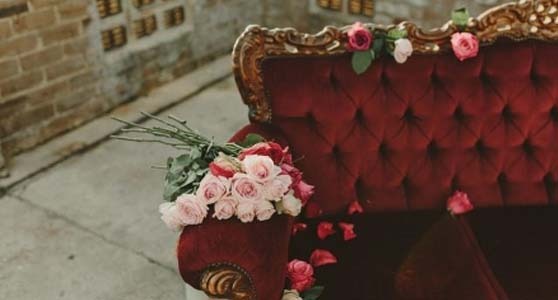 And of course, when you need all these elements to come together perfectly on your Big Day, you need a wedding/event coordinator. Our event managers here at The Greek Club are here to help and guide you every step of the way to make your event smooth running and a great success. For any enquiries please contact us today on (07) 3844 1166.