Meet Nostimo's Restaurant Manager Kostas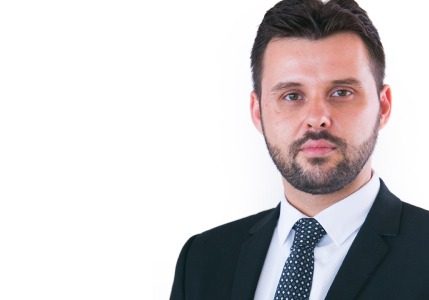 Kostas Manekas has recently joined The Greek Club team as Nostimo Restaurant Bar manager. Born and trained in Greece we asked Kostas to give us a bit of an insight on his life growing up and how his past has led him to The Greek Club's Nostimo. 
"Leaving Greece almost 8 1/2 years ago to settle in Brisbane, I am now married and have 2 year old son. I have been involved in the hospitality industry for almost 20 years, starting at the age of 12 in my parents' Taverna back in Greece.
Eager to learn more, I started working on a wide selection of venues such as cafes, taverns, restaurants, and live entertainment ''mpouzoukia'' but it became obvious to me after extensive exploration that restaurants were and remain my passion.
In 2006 I found myself amazed by the Island of Mykonos, and after securing a position on a luxury hotel, my journey in fine dining and wine begun.
Returning to Athens from my summer season, I was honoured to be offered a managerial position on a small restaurant called Πατριδογευσία which translates to Flavours of our country, that I was employed for, before I left for the island.
Always ready for a new challenge I led a team for Ypanema beach bar Restaurant, located at the iconic Heraion – Vouliagmenis Lagoon of Loutraki for the spring and summer of 2007, and at the end of the season I was offered a position on the marketing and business development department of the group of businesses that the venue was trading under.
I first arrived in Brisbane on September 2009 and immediately started working for the iconic era bistro as a waiter since I was fresh from the boat( it was actually a Boeing).
It was my desire to explore New Zealand  before settling in Australia and I found myself employed as a shift manager at Number 5 Restaurant, an iconic venue in Auckland.
Returning to Brisbane there was only one venue I wanted to be involved in, and that was Era Bistro. Not only there was a position waiting for me as promised by the owners, but I was also given the opportunity to flourish within the business and the Australian hospitality industry on management level, where I devoted 5 years of my career and rightfully so. Last but not least and in order to close this very big chapter of my life I would like to express my gratitude to Mr.Hamilton & Mr.Morris for their help and knowledge they shared with me.
Although this industry has changed, and will continue changing and evolving every single day there is one thing in my opinion that will always remain the core foundation and key element of our industry and that is hospitality its self, Φιλοξενία ''Philoxenia'' which translates to a warm welcome.
I now begin my journey at Nostimo Restaurant Bar where I will use my knowledge of both Greek and Australian hospitality experience. I am very excited for this new chapter in my life and can not wait to put all that I have into this new experience."