New Menu: Summer Experience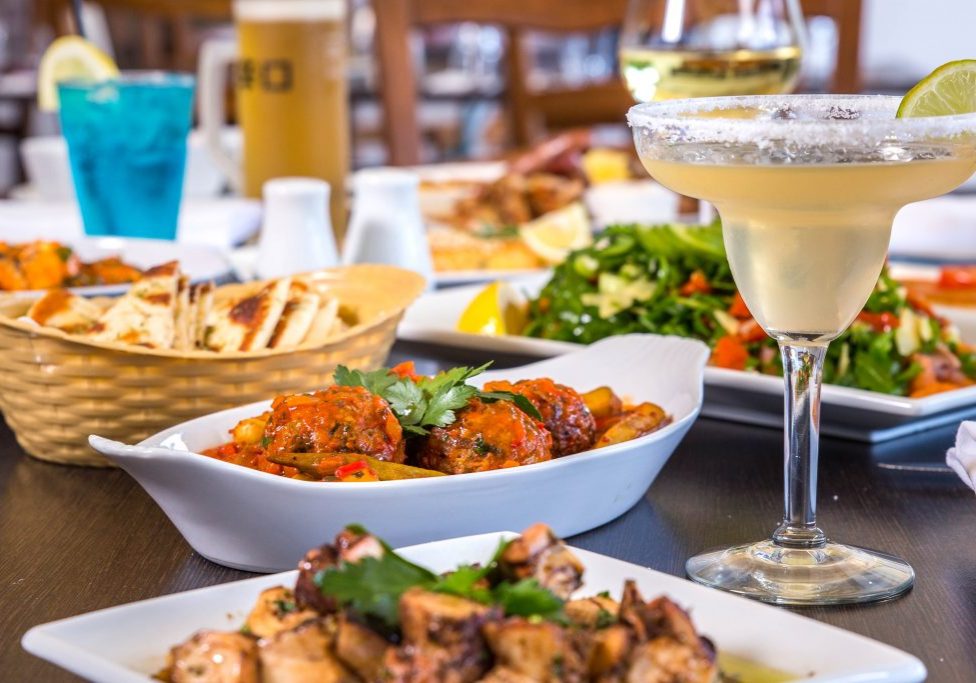 Our new summer menu comes just in time for you to indulge in the Greek island experience before the Odyssey Taverna + Bar closes for major renovations in 2018. Odyssey Taverna Head Chef, Vangjel Jorgo, has injected some fresh summer dishes into our classic menu, with an emphasis on delectable seafood and traditional techniques. The generous selection of meze is perfect for sharing with friends over cocktails while the summer mains offer a lighter way to indulge in an authentic Greek feast.
Some exciting new menu additions include:
• OCTOPOTHI PASTO – Char grilled octopus marinated with Greek herbs, chilli and balsamic vinegar. A team favourite.
• SAGANAKI THALASINA – Prawns, calamari, scallops, mussels and fish with onion and baby spinach, cooked in a red salsa sauce mixed with feta and Kefalograviera cheese. A seafood lover's dream!
• KAPNISTO SALMON SALATA – Smoked salmon with avocado, sundried tomatoes, rocket, celery and spring onion. Topped with capers, parmesan cheese and a lemon dressing. Not your average salad.
• BAMIES ME KEFTEDES – Baked okra and beef meatballs cooked in a red tomato salsa. An authentic Greek Island dish.
The new menu is available now during dinner service and we can't wait for you to experience it. Call us to book your table on 3844 1166 or CLICK HERE to book online.
NEW SUMMER MENU: