Greek Lunch: Dine In or Grab & Go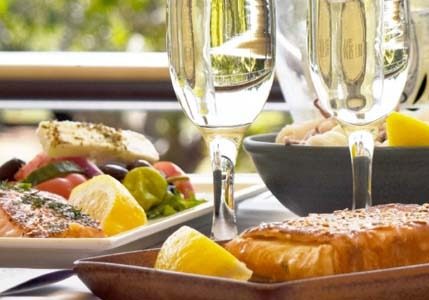 Located in the heart of West End, opposite Musgrave Park, The Greek Club is your perfect destination for an authentic Greek lunch. We're only a short walk from South Bank and very close to the CBD, with on-site parking making the outing a breeze. We've always been advocates for long lunches out with the team or clients, especially when you can enjoy the city skyline views from our sun-kissed terrace. However, we understand that the work days get busy and sometimes you need to be able to satisfy a hungry crowd back in the office. At our Odyssey Taverna + Cafe + Bar both options are available. Get comfortable with good food and a glass of wine or grab a selection of meze, light meals or platters to go. Perfect for strategy days and team meetings!
You can see your take-away menu below:
You can place your take-away order for pick up over the phone on 3844 1166.