Find The Perfect Wedding Venue in Brisbane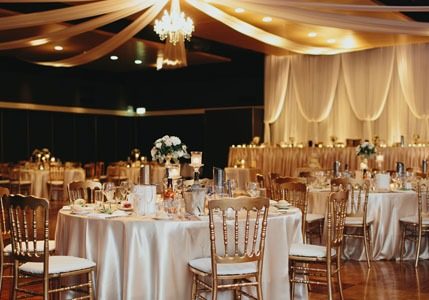 If you've decided to have your wedding in Brisbane, you've made an excellent decision! Brisbane is one of the most romantic cities in the world, surrounded by natural beauty and filled with historic character.
You'll have no trouble finding a venue here, because there are hundreds of them in the city. In fact, the greater challenge might be trying to choose from among so many amazing choices. If you want find a wedding venue that can be called perfect, you need to understand the potential of what's available in this world-class city. We can help.Here's a guide to some of the most famous settings for weddings in Brisbane. These local features will be surrounded by many venues that you can sort for your needs based on your budget and the size of your guest list.
The Beautiful Brisbane River
Many wedding venues in Brisbane can be found nestled against either bank of the Brisbane River, and you'll understand why when you have a chance to see it for yourself. The river passes through some of the oldest and most interesting parts of the city. There are many venues along it that offer breathtaking views of the river and city behind it.
A venue on the Brisbane River is especially appropriate for weddings that take place in the late evening or night. The lights of the Brisbane—both in the night and reflected on the water—will create an almost magical feel for any late ceremony.
The Sprawling, Sun-Drenched Beaches
Brisbane is known throughout the world for the quality of its beaches. Naturally, the beaches contain many wedding venues that should be visited and considered if you are planning to have your wedding on the beach. These venues include everything from modern resorts with high-tech amenities to old lodges and stately beach residences from earlier eras that have been converted for public use.
Beach venues are perfect for morning and bright weddings in particular. If you're planning a traditional "white wedding", the sand and blue sky will be the backdrop that make your wedding just perfect.
The Historic Buildings
All throughout Brisbane, you can find charming old structures and heritage sites that have been converted to wedding venues, or have been serving as wedding venues for a century or more. The elegance and somber weight that an historic building can bring to a wedding should not be underestimated. Historic venues lend the power of their own character to any design you create for yourself.
That's perhaps why historic buildings are such an excellent venue for themed weddings of all types. If you have a strong concept for your wedding, you can reinforce it by choosing historic venues that capture the era or feeling you want to create. Brisbane has so many historic wedding venues that you're sure to find something that matches your preferences quite easily.