How much does a Brisbane Wedding Photographer Cost?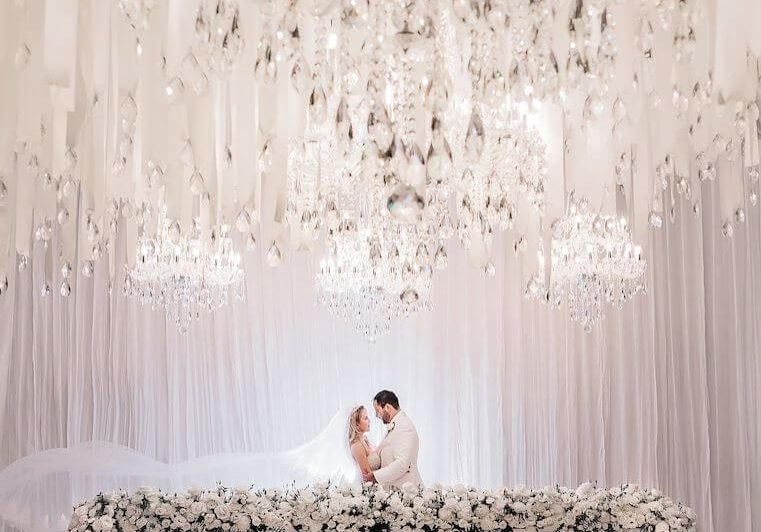 Wedding Photographers capture every moment of your special day with utmost perfection. Your beautiful wedding photos are such an important investment, as they are one of the most special and lasting things that you walk away with after your big day.

If you are planning a wedding in Brisbane, then you are fortunately spoiled for choice when it comes to expert and amazing Wedding Photographers. Unfortunately, reliable and talented Wedding Photographers don't come cheap!

The Greek Club have done the work for you – Here's everything you need to know about budgeting for the perfect Wedding Photographer in Brisbane.
The True Cost of Brisbane Wedding Photographers
Queensland Wedding Photographer prices have only seen a small rise over the past few years, with an average of $2,725. With approximately 215 Wedding Photographers based in and around Brisbane, we found that the average cost of starting packages for wedding photographers in Brisbane is approximately $2183.43. The most common price range for Starting Packages offered is between $2,500 to $2,900.
Our Top 5 Brisbane Wedding Photographers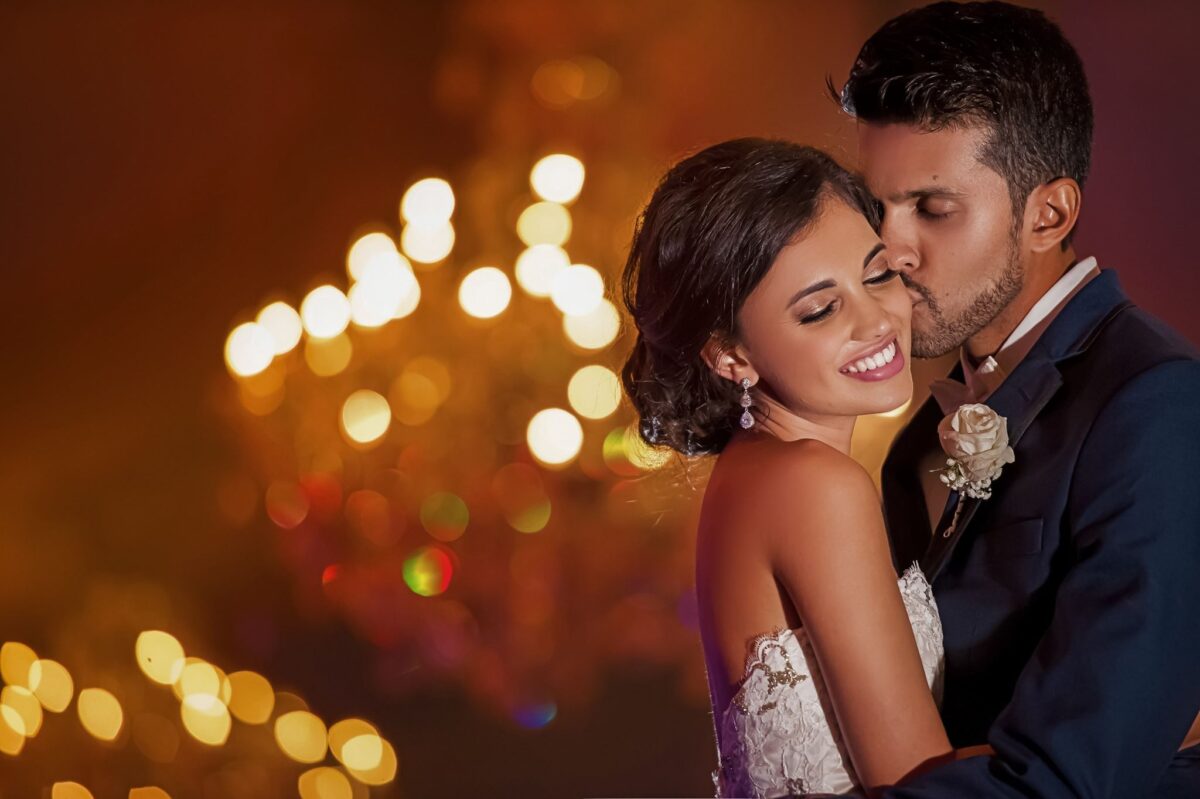 1. Dreamlife Photos & Video
Average Pricing: $3,190
Service Area: Brisbane, Gold Coast, Sunshine Coast
Award-winning wedding photography and cinematography company, Dreamlife Photos & Video, produce artistic photos and films, expertly retelling each couple's romantic wedding visually. Situated across Australia's east coast, this company is a wise choice for any engaged couple: They'll capture images in your favoured style, tell your story, and deliver timeless wedding photos and a beautiful film.
One of the most fun (and important) suppliers you'll look for in your exciting wedding planning journey are your wedding photographer and videographer. These professionals are responsible for immortalising one of the happiest days of your life in visual format, and there's no doubt you will linger over your photos and film each anniversary. This is why it's so important to book a trusted company with a reputation for producing exceptional results. This is where Dreamlife Photos & Video come into the picture… pun intended.
2. Evernew Studio
Service Area: Brisbane, Gold Coast, Sunshine Coast, Maleny Region,Toowoomba
Average Pricing: Price on request
Our mission is to capture authentic, timeless and evocative wedding photography.
Romantics at our core, we create effortlessly beautiful photographs by capturing your day as it unfolds before us. Our minimalist approach is a blend of documentary-style authenticity with the added polish that comes from a team who understand how to lead a bride and groom naturally. There is a balance, we will guide you, but never in a way that makes you feel awkward or uncomfortable. Wedding photography can be equally as superficial, as it can be soulful, and so we shy away from the cringe-worthy and cliche and instead run towards grooms throwing brides over their shoulders, exploding bottles of Moet, and loud belly laughs.

We believe wedding photography should celebrate your culture, traditions and family and reconnect you to your memories in the years to come and we would love to capture your wedding!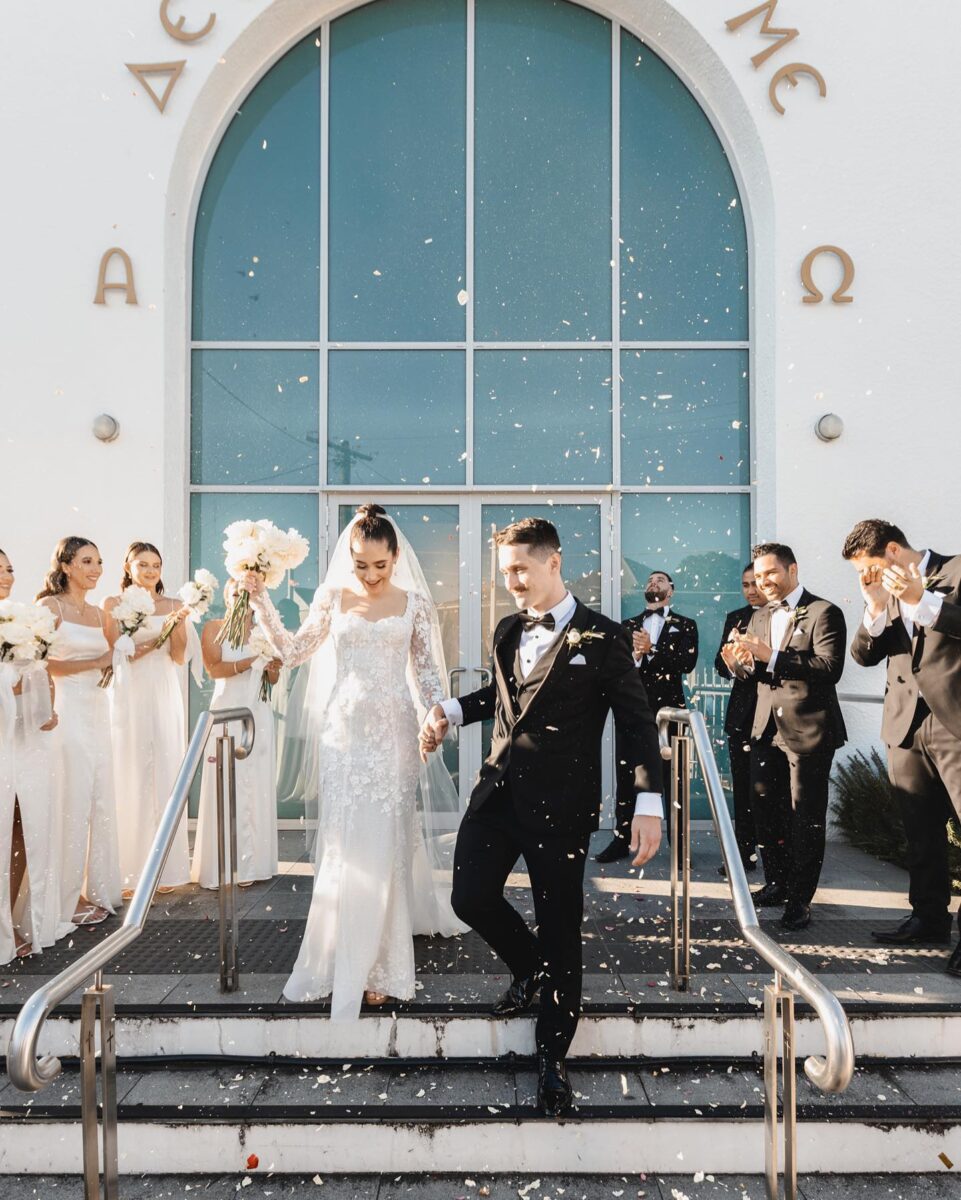 3. The Lane Creators
Service Area: Brisbane, Gold Coast, Sunshine Coast, Maleny Region,Toowoomba
Average Pricing: Photo & Video Packages starting from $4,500
From stolen glances to cheeky kisses and getting loose on the d-floor, we'll be there to document your love story. We'll even make sure to snap authentic moments that may've slipped by unnoticed – there're the best ones! Whether you want us to inconspicuously lurk in the shadows, snapping candid shots or be right up the front, rounding everyone up for group photos, we are the professional chameleon you need on the day. Either way, we'll be behind the lenses, not missing a beat.
Hand on heart, every ounce of our energy will go towards creating a gorgeous collection of images and a wedding film that truly represents your day to forever memorialise your day. When you look through the photos and watch your wedding film, memories will come to life and it'll be as though you're right there doing it all over again.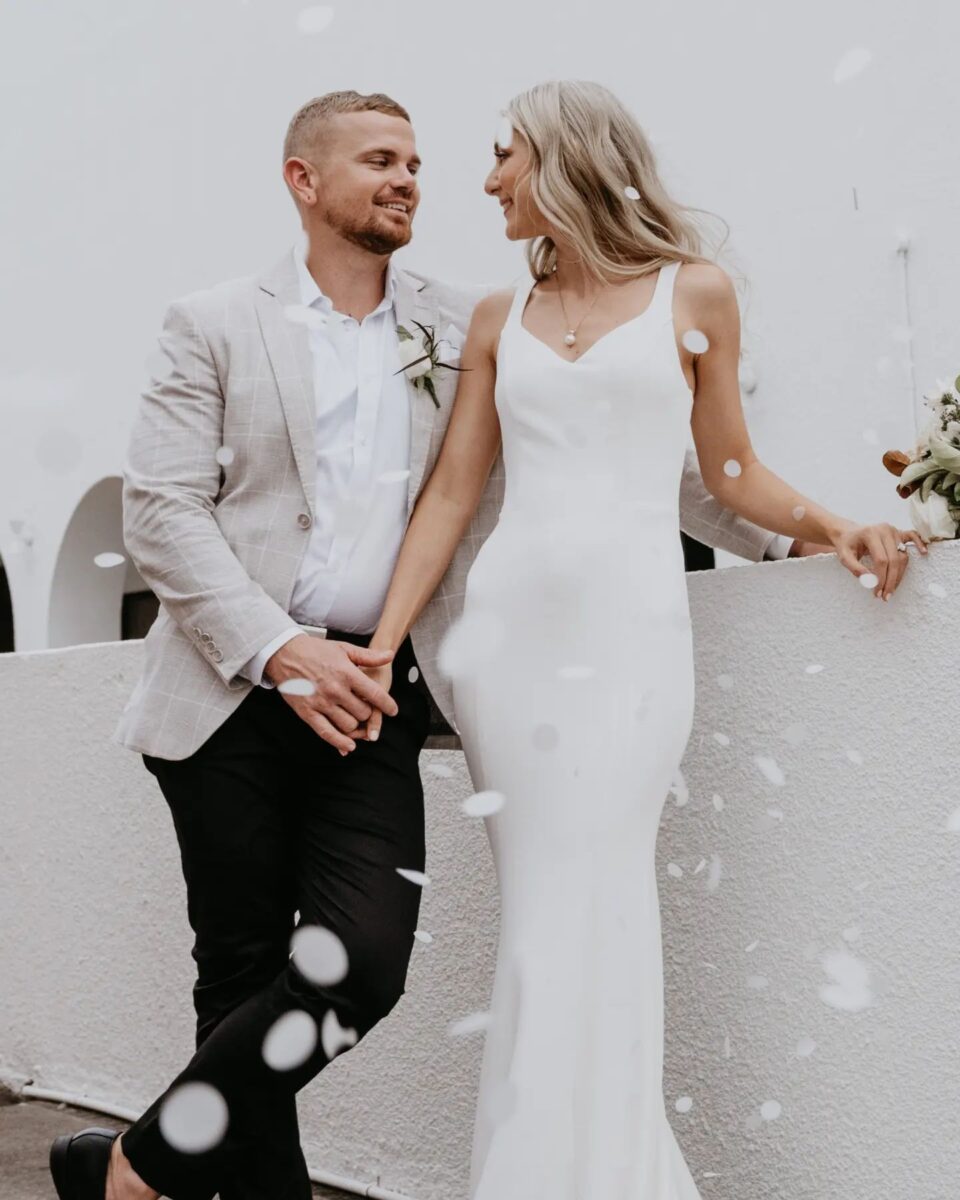 4. Lauren Joy Photography
Service Area: Brisbane, Gold Coast, Sunshine Coast, Maleny Region,Toowoomba
Average Pricing: Photo & Video Packages starting from $2,800
We have a super laid back relaxed approach to capturing your images. We aim to make your experience feel as if we are just hanging out, chatting and having a good time. Throughout your wedding day we take a mixture of candid storytelling images and at the same time give you 100% direction on how to create real authentic genuine moments that ooze personality. No awkward posing, no thinking or worrying about what you need to do…just being.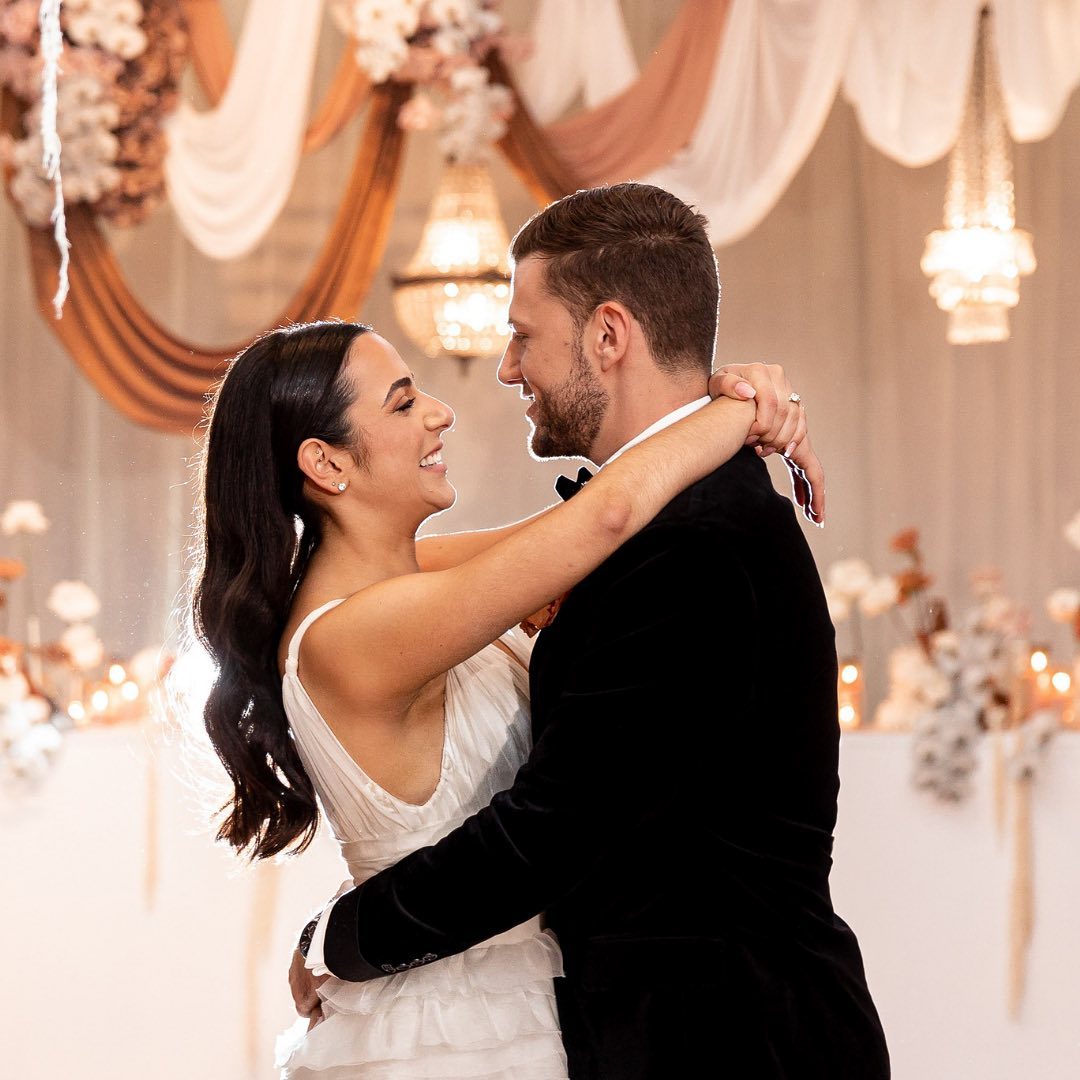 5. Florido Weddings
Service Area: Brisbane, Gold Coast, Sunshine Coast, Maleny Region,Toowoomba
Average Pricing: Photo & Video Packages starting from $3,200
Our approach to capturing your wedding is part polite stalker (that, y'know, you invited) and part journalistic guide (sans the notebook and probing questions).
It sounds weird but trust us – we've mastered the perfect balance of action and observation, allowing us to intuitively alternate between effortlessly blending into the background and confidently stepping forward to guide you and your guests.
So, when the lights go down and the shoes come off, you can sit back, smile and say: "Damn that was a spectacular party."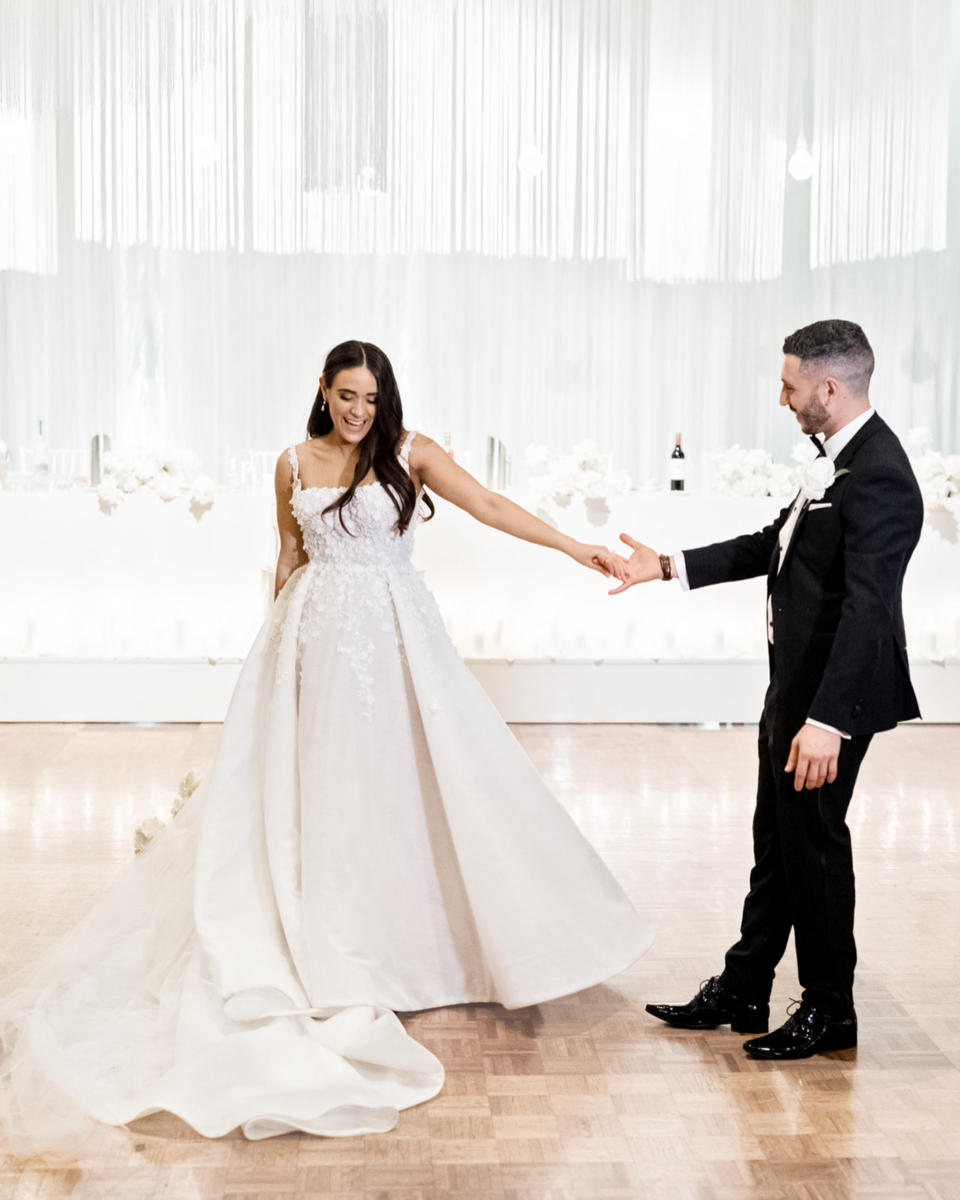 Brisbane's Best Wedding Venue | The Greek Club
The Greek Club is an affluent, stylish and all-inclusive wedding venue located in the heart of Brisbane, known for our delectable menus, beautiful ceremony site, sweeping city skyline views and elegant event spaces.
As one of Brisbane's most stylish reception venues, you can expect a neutral colour palette, sophisticated decor and finishings, and a luxurious atmosphere – perfect settings for weddings. The impressiveness of The Greek Club is only further highlighted by the world-class wedding menus, which feature inviting Greek, modern Australian and International dishes as well as a complementary selection of Mediterranean beer, wine, champagne and spirits.