7 Tips for Wedding Planning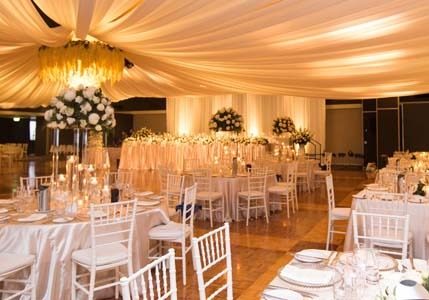 Here at the Greek Club we've seen first hand how stressful planning a wedding can be. So we have put together 7 tips to make your life easier and less stressful during this happy and exciting time.
Manage your time and delegate when possible
As soon as you are ready to start planning your wedding, make a checklist of everything you have to organise with deadlines and delegate. I mean, that's what bridesmaids are for, right? Let them take some stress off your shoulders and help you out.
Create a realistic budget
After creating a checklist of what needs to be organised, research and set out a budget for everything. Staying within your budget will most certainly reduce your stress- both now and in the not-so-distant future.
Don't Procrastinate
While it might seem easier to put of certain tasks, the truth is, timeliness and checklists are given for a reason. Delaying the inevitable only causes more stress. Staying up to date with your checklist will make future you much, much happier.
Take time out from the planning
Taking a break every so often from the planning will keep you excited for the day by giving you a breather from the constant thoughts and tasks you need to accomplish.
Compromise
This is my suggestion for many different circumstances. When planning a wedding, you will have many suggestions and ideas from different people. Sometimes, its perfectly fine to stand your ground. In other situations the best outcome for everyone involved is compromising.
Realise some things are out of your (and everyone's) control
Details are wonderful parts of a wedding, but if everything that you have in mind, doesn't turn out exactly how you pictured it, everything will still be okay.
When the day arrives, take a deep breathe and enjoy it! Try and take it all in and savour every moment- it will be over before you know it. Don't stress over the little things and focus on the overall picture. It will be a night you wont forget!
Here at the Greek Club we cater for weddings anywhere from 60-600 people, of your dearest family and friends. Offering you a wedding experience filled with romantic grace, our wedding planner Katherine will help you turn your dreams into reality. Give us a call on 3844 1166 to start planning today.