Winter Has Arrived: New Winter Menu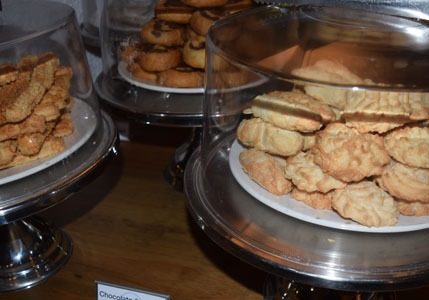 Our new winter menu is the hottest thing this cold season. Keeping true to our traditional Greek style, we've added some exciting new winter warmers alongside our much loved classics. We have created dishes you would experience in a traditional Greek village. Each is warming, hearty and just like mama would make.
On your next visit to the Odyssey Taverna, why not try our new REVITHIA ME HIRINO. Chickpeas with pork and vegetables oven baked with tomato salsa in a clay pot. Winter stew to warm you up. Or give our SPETZOFAI ME LOUKANIKA a go. Baked traditional Greek pork sausage, eggplant, peppers, capsicum, zucchini and garlic in tomato salsa topped with feta cheese. Our SOUZOUKAKIA with baked Greek beef meatballs in a red salsa served on a bed of rice is sure to warm you up on a cold night.
The new menu is available now during dinner service and we can't wait for you to experience it. Call us to book your table on 3844 1166 or CLICK HERE to book online.