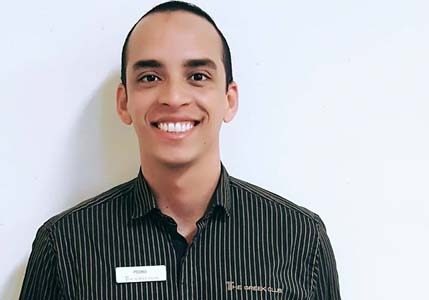 Name:
Pedro Moura
Position:
Functions Bar staff
How long have you worked at The Greek Club for?
1 year
What is your favourite part about working for The Greek Club?
It is about making people's day. As we are involved in organizing big celebrations, to be a part of creating a memorable event for hundreds of people is so rewarding.
What is your favourite meal?
Anything that is made by the Executive Chef, Jean-Louis and Head Chef Jeewa.
What attributes do you think you bring to The Greek Club?
My strongest attribute is my determination. I'm a loyal and dedicated employee who wants to do my absolute best for the company I work for.
What have some of the highlights been of your time at The Greek Club?
I have gained so much experience due to the opportunities of being able to work in different sections.